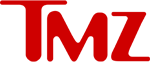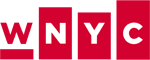 Vaccination Mandates and Employment Discrimination
In March 2020, the United States saw a remarkable halt in production; everything from toilet paper to microchips ran into supply issues because of the COVID-19 Pandemic. This halt occurred because Americans could no longer work as much – either because businesses reduced their workforce to accommodate social distancing, or because the reduction in foot traffic led their employees to close permanently. Throughout the course of 2020, a persistent question was 'how can we restart the economy, and will vaccines have any effect on that?'
Today, the numbers are quite different, in fact, since March 2020, there has been a steady decline in unemployment rates, nearly on par with record lows in January 2020. This decline came as businesses and employees learned more about safely working around COVID-19, such as outdoor seating at restaurants and occupancy limits for crowded spaces. As these businesses saw the benefit in some protective measures, more intrusive ideas developed, such as mask mandates. While some believed that the intrusion was justified, others decried the mandates.
The main mandate at the center of contemporary controversy is the 'vaccine mandate.' The issue, however, is not one sided. There are, effectively, three types of vaccine mandates in play: general public mandates, federal employee mandates, and private employee mandates. Each raises various legal questions, and each has a unique legal remedy.

For general public mandates, this applies to everyone. New York City is a clear example of a general public mandate; the general public must show proof of vaccination to go to the Museum of Metropolitan Art, dine at restaurants, or go to the movie theatre. The City's argument is that this mandate is justified to ensure that the spread of COVID-19 is limited by whatever means necessary. Beyond claiming unconstitutionality and having the law revoked, citizens have little remedy or ability to circumvent the mandate, absent a clear showing of a disability which prevents vaccination.

There is also a federal and, various States as well, employee mandate; all federal employees must be vaccinated to keep their jobs. This raises questions about the strength of the government's power over its direct employees. The price of not complying with the federal employee vaccine mandate is termination. There are, however, opportunities to apply for religious or other exemptions from the mandate, and the Supreme Court has recently ruled against the Biden administration's plans to implement vaccine mandates in the workplace for large businesses but upheld a vaccine mandate for healthcare workers.

In a similar vein are mandates by private employers. This tracks the same outcome, be vaccinated or lose your job, yet raises distinct questions of viability. Private employers are held to different standards than government employers for a number of reasons, and it is very feasible for the Supreme Court to decide that federal employees are not subject to mandates while private employees may be. However, it seems more likely that even so, businesses will have to consider exemption requests. Currently, there has been a large volume of terminations following failed attempts to receive an exemption, and if Plaintiffs can show that these exemptions were denied in bad faith, they may be able to successful win a case of religious discrimination.

This vaccinate-or-terminate issue is one of the most prominent employment law questions of the day. If you feel you have been discriminated against, or if your employer is requiring vaccination, contact one of our employment attorney's today.
Get in Touch
1

Free Consultation

2

Decades of Experience

3

We Fight for You!
Fill out the contact form or call us at
(646) 248-2288
to schedule your free consultation.