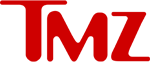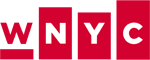 About Us
Overview:
The Harman Firm draws on the experience and expertise of our hardworking litigators to protect the rights, interests, and wellbeing of each of our clients. Our team is devoted to helping our clients exercise their rights, and we take special pride in protecting employees and job applicants from illegal and unfair employment practices.
The Harman Firm We have extensive experience in a wide range of employment law practice areas, including discrimination, sexual harassment, wage and hour, whistleblowing, retaliation, and executive compensation. Below are a selection of clients and cases that illustrate our practice:
Initiated and litigated multiple whistleblower claims on behalf of government employees and private companies.
Reached six-figure settlement for employees in a multi-plaintiff race discrimination case against wholesale tire company.
Negotiated favorable severance packages for employees of major banks and financial institutions, including doubling and tripling the dollar amounts offered in the original severance agreements.
Reached six-figure settlement on behalf of a group of food service workers.
Won favorable settlement for an employee in a race discrimination case against a large financial printing company.
Won numerous hearings in administrative courts for employees seeking lost pay, including unemployment insurance benefits.
Negotiated favorable settlements for employees in gender and pregnancy discrimination cases against companies ranging in size, including publicly traded telecom and pharmaceutical companies.
Negotiated favorable settlement for employee in gender discrimination case against a high-end luxury hotel chain.
Reached favorable settlement for an employee in a race discrimination case against an international computer software company.
Achieved a six-figure settlement in a sexual orientation discrimination case against a religious nonprofit organization.
Represented a domestic employee formerly employed by a wealthy family and settled a sexual harassment claim for six figures.
Negotiated a separation/severance agreement between a large media company and a disabled individual with HIV.
Represented students and employees in sexual harassment cases against major metropolitan universities.
Represented numerous professors, administrators, and deans in claims of race and age discrimination against academic institutions.
Representing a catering company, had a suit brought by a former chef for the catering company dismissed on summary judgment.
Resolved claims of national origin discrimination brought by high-level technology manager against a major pharmaceutical company.
Successfully settled claims of sexual harassment brought by professional golfer against a country club.
Get in Touch
1

Free Consultation

2

Decades of Experience

3

We Fight for You!
Fill out the contact form or call us at
(646) 248-2288
to schedule your free consultation.