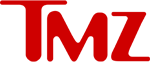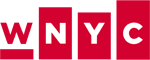 Supreme Court Strikes Down Federal Vaccine Mandate for Large Businesses
In March 2020, COVID-19 changed life in the United States as we knew it. Schools were closed, businesses were shuttered, and unfortunately, hundreds of thousands of lives were lost. With the creation of the Pfizer, Moderna, and Johnson & Johnson COVID-19 vaccinations, many Americans were hopeful that an end to the pandemic was in sight. Some State governments, federal employers, and private companies now require their employees to get vaccinated in order to keep their jobs.
In many States, citizens can no longer dine-in at restaurants, attend sporting events, or go to the movies without showing proof of vaccination. As a result, COVID-19 vaccine mandates have raised a multitude of legal questions involving health concerns, personal autonomy, government overreach, and religious obligation.
The issue of whether vaccine mandates are constitutional has made its way to the Supreme Court of the United States. In October 2021, eight students challenged Indiana University's requirement that unvaccinated students must obtain weekly COVID-19 tests in order to attend in-person classes. In August 2021, Justice Amy Coney Barrett denied a request for emergency relief in the Indiana University case, effectively allowing the University's dual option vaccination and testing requirements to remain in effect.
The Court similarly failed to strike down vaccine mandates in cases involving healthcare workers in Maine and healthcare employees in New York. As a result of the Supreme Court's refusal to hear these cases, legal scholars were skeptical that the Court would intervene in future cases involving vaccine mandates.
In January 2022, the Supreme Court blocked the Biden administration's dual vaccine and testing requirement aimed at large businesses. The Occupational Safety and Health Administration (OSHA) announced their vaccine mandate in November 2021. If implemented, this mandate would have required all unvaccinated employees of large private businesses with over 100 employees to wear masks and get weekly coronavirus tests. This rule would have affected more than 80 million people. The Court ruled that the Biden administration's OSHA vaccination and testing requirements were unconstitutional, agreeing with the legal arguments made by challengers from Republican-led states and business organizations. The Court stated, "Although Congress has indisputably given OSHA the power to regulate occupational dangers, it has not given that agency the power to regulate public health more broadly. Requiring the vaccination of 84 million Americans, selected simply because they work for employers with more than 100 employees, certainly falls in the latter category." This latest decision severely limits the President's ability to enforce vaccination mandates through the federal agencies within the executive branch.
However, the Court did uphold a nationwide vaccination mandate for certain healthcare workers, specifically those who work at hospitals, nursing homes, and other facilities that participate in Medicare and Medicaid programs. This mandate affects more than 10.3 million healthcare workers nationwide but allows for some religious and medical exemptions.
The constitutionality of vaccine mandates has become a hot-button legal, moral, and political issue throughout the United States. While the Supreme Court has not completely ruled against all vaccine mandates, the Court's 6-3 majority appears to disagree with vaccination mandates aimed at employees of large businesses throughout the country. Nevertheless, the influx of vaccination mandates imposed by the federal government, state governments, and private employers will continue to shape the everyday lives of millions of American workers.
If you believe you have been discriminated against or subject to a vaccination mandate at your place of work, contact one of our employment attorneys today.
Get in Touch
1

Free Consultation

2

Decades of Experience

3

We Fight for You!
Fill out the contact form or call us at
(646) 248-2288
to schedule your free consultation.