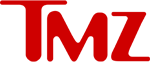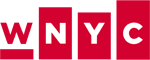 Supreme Court Justice Stephen Breyer to Retire from Supreme Court
On January 27, 2022, Justice Stephen G. Breyer formally announced his retirement from the Supreme Court.  Justice Breyer, 83, was appointed to the bench in 1994 by President Bill Clinton. Justice Breyer is currently the oldest member of the Court. After the sudden death of Justice Ruth Bader Ginsburg in 2020, there have been widespread calls for Justice Breyer to retire, clearing the way for President Biden to nominate a successor in his place, while Democrats still hold power in the White House and the Senate. Justice Breyer's replacement will not alter the ideological makeup of the Court but his retirement will ensure that President Biden gets to fill the vacancy before the next midterm and general elections. During the 2020 Presidential Campaign, President Biden promised that his first Supreme Court nominee will be a Black woman. In the wake of Breyer's retirement announcement, Biden reaffirmed his promise. While the country speculates as to who President Biden will nominate, we can take time to reflect on Justice Breyer's lasting legacy.
 Since his appointment in 1994, Justice Breyer's judicial opinions have been characterized by his granting of judicial deference to experts, his commitment to fundamental fairness, and reinforcement of democratic principles. Breyer has been described as a pragmatist and opponent to Justice Scalia's famous idea of constitutional originalism. Breyer believed Judges should consider the framer's intent in tandem with the practical consequences of respective judicial decisions. Breyer also cautioned the country against the politicization of our nation's highest Court and rejected the notion of labeling Supreme Court justices as "liberal" or "conservative." Justice Breyer was a key vote on decisions involving several of today's most important issues including abortion, LGBTQ discrimination, the death penalty, and the First Amendment.
In 2020, Justice Breyer voted with the Court's majority in Bostock to extend Title VII protections to LGBTQ individuals in the workplace and prevent discrimination. In Basten v. Saint-Gobain Performance Plastics Corp., Justice Breyer voted with the Court's right-leaning justices and agreed that the Fair Labor Standards Act protects employees from retaliation for complaints under the law, regardless of whether or not the complaints were written or spoken. In other opinions, Justice Breyer defended and upheld Title VII's anti-retaliation provision. 
Most recently, Breyer's deference to experts was on full display in his dissenting opinion in NFIB v. Occupational Safety and Health Administration (2022). Although the Court's majority ruled against President Biden's COVID-19 vaccine or testing mandate, Breyer dissented. "It stymies the federal government's ability to counter the unparalleled threat that COVID-19 poses to our nation's workers," Breyer wrote. "Acting outside of its competence and without legal basis, the court displaces the judgments of the government officials given the responsibility to respond to workplace health emergencies."
In Cedar Point Nursery v. Hassid (2021), the Court's majority decided that a California law permitting labor unions to organize on private farms was a taking of private property without just compensation, thus violating the Fifth Amendment. Breyer dissented and noted that there was no "physical appropriation" of property, taking the pragmatic approach by alluding to the potential impact this decision could have on safety inspections in the workplace.
President Biden has once again vowed to nominate a Black woman to Justice Breyer's seat. There are several notable candidates who are speculated to be on President Biden's nominee shortlist. These include Judge Ketanji Brown Jackson of the U.S. Court of Appeals for the District of Columbia, a Harvard Law grad and former clerk to Justice Breyer. Judge Brown Jackson worked as a public defender and worked on the U.S. Sentencing Commission. In the past, she authored several labor-friendly rulings. In a 2018 decision, Brown Jackson concluded that President Trump's executive orders aimed at making it easier to fire federal employees and restricting how unions collectively bargain and represent employees, conflicted with the 1978 Civil Service Reform Act. "As to the merits of the unions' contentions, while past precedents and pertinent statutory language indicate that the president has the authority to issue executive orders that carry the force of law with respect to federal labor relations, it is undisputed that no such orders can operate to eviscerate the right to bargain collectively as envisioned in the [statute]," she wrote. "In this Court's view, the challenged provisions of the executive orders at issue have that cumulative effect."
Biden might also nominate Justice Leondra R. Kruger of the California Supreme Court, a Yale Law grad and former clerk to Justice Stevens. The shortlist also includes Judge J. Michelle Childs, of the Federal District Court in Columbia, South Carolina, who is a USC Law grad. Whoever she may be, Justice Breyer's replacement on the Court will have a key vote in major upcoming cases involving abortion, affirmative action, and the death penalty. It should also be noted that Biden's nominee will likely face enduring and contentious confirmation hearings in a divided Senate and polarized political landscape.
In his retirement announcement, Justice Breyer referenced Lincoln's Emancipation Proclamation and referred to the United States and our Constitution, as an "experiment." Breyer noted, "It's that next generation. And the one after that. My grandchildren and their children. They'll determine whether the experiment still works and, of course, I'm an optimist and I am pretty sure it will." Justice Breyer's retirement is a monumental moment in United States history and will provide President Biden, the former chair of the Senate Judiciary Committee, his first opportunity to nominate a Supreme Court Justice.
Get in Touch
1

Free Consultation

2

Decades of Experience

3

We Fight for You!
Fill out the contact form or call us at
(646) 248-2288
to schedule your free consultation.