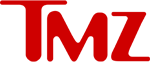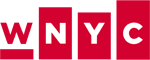 New York City Law to Require Bias Audits of Automated Hiring Tools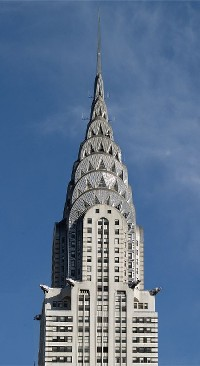 Starting on January 2, 2023, New York City will require employers and employment agencies to complete a bias audit before implementing automated employment decision tools to screen job candidates or evaluate employees for internal promotions. Any hiring tool that involves a computational process derived from machine learning, statistical monitoring, data analytics or artificial intelligence, will be considered "an automated employment decision tool" under New York City law. Additionally, any employment tool that issues a score, classification or recommendation to substantially assist or replace discretionary decision-making in hiring or promotion decisions, will also be considered "an automated employment decision tool." The tools that employers use to hire new recruits are becoming increasingly reliant on artificial intelligence and digital software. Many large companies receive thousands of applications per position and use computer software programs to filter and select candidates with desirable résumés, job skills, and experience. This law also requires employers to complete a bias audit when considering promotions for current employees. Companies will have to audit the software and procedures they utilize to assess employee productivity and performance assessment as well.
There are specific notice obligations that New York City Employers must comply with when reviewing job candidates and employees for promotions. At least 10 business days before the respective automated hiring tool is used, candidates or employees must be notified the following: 1) An automated decision tool is being used as part of the evaluation and the candidate or employee has the right to request an alternative section process or accommodation; 2) The tool will reference a specified list of job qualifications and characteristics in assessing the candidate or employee; and 3) Within 30 days of a candidate's or employee's written request, an employer must provide information about the types of data collected for the automated hiring tool, the source of the data and the internal data retention policy. Companies and hiring agencies can alternatively comply with this provision by posting the required information on their website. Further, employers must arrange for an independent bias audit of any automated employment decision tool no more than one year prior to the use of the tool to assess the disparate impact on account of race, ethnicity, or sex. Employers are required to post a summary of the most recent audit on their website prior to implementation. Employers will be fined if they are found to be in violation of the new law and will be fined separately for each day the tool is used illegally.
The problems surrounding bias in automated employment processes are concerning because automated systems and algorithms can close doors for applicants and employees before their résumé and expertise are ever reviewed by a real person. Software programs and automated systems filter out many candidates and narrow down the applicant pool before hiring committees take a hard look. The new law is just one of many laws designed to combat bias in the workplace. Bias in the hiring process hinders equality and opportunity for employees across racial, gender and ethnic boundaries. Similar laws have already been passed in states like Illinois and Maryland.
The influx of software that incorporates artificial intelligence and/or facial recognition technology into the hiring process presents new challenges. Proponents of similar laws argue that the use of automated hiring tools will have a disproportionate impact on minority applicants. In October 2021, The US Equal Employment Opportunity Commission launched a commission to gather additional information about the implementation and unintended consequences of automated employment-related technologies and algorithmic fairness.
If you believe your employer violated the above requirements under New York City law through the use of automated hiring tools or you experienced bias in the workplace, contact one of our employment attorneys today.
Get in Touch
1

Free Consultation

2

Decades of Experience

3

We Fight for You!
Fill out the contact form or call us at
(646) 248-2288
to schedule your free consultation.