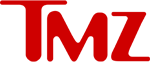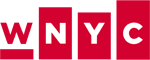 New York City Law Now Requires Employers to Disclose Salary in Job Advertisements
On May 15, 2022, a new law will go into effect in New York City that will change the way employers recruit and advertise positions to prospective employees. Under NYC law, employers will be required to include salary ranges in job postings and advertisements. The bill was initially approved by a 41-7 vote in the City Council. The bill became law on January 15th, 2022 but will go into effect on May 15th, 2022. All companies with four or more employers that post job openings will be required to list the minimum and maximum salary ranges based on "good faith" determinations when the job advertisements are created. This law applies to external job advertisements and internal advertisements regarding promotion and transfer opportunities as well. Employers that violate this new law will be fined up to $125,000 or face other civil penalties. Further, under New York City Human Rights law, aggrieved individuals are entitled to bring a cause of action against an individual offending employer, potentially subjecting said employer to additional damages.
It is currently unclear whether or not the law will apply to companies that hire remote workers, independent contractors, or freelancers. States like California, Connecticut, Nevada, Rhode Island, Colorado and Washington have already adopted similar laws. When a similar salary disclosure law went into effect in Colorado, large companies, including Johnson & Johnson, explicitly stated in job postings that they would not hire remote workers in Colorado, as a means to sidestep mandatory salary disclosure legislation.
Large business groups and pro-business advocates in New York City are concerned the salary disclosure legislation sends a message that the city government is hostile towards free enterprise. They fear the law will inevitably stifle free trade and commerce in the city. Additionally, critics have characterized the salary disclosure law as a form of government overreach. However, proponents and advocates of salary disclosure laws in New York City argue that they will promote transparency and equality in the workplace. Supporters argue that salary disclosure laws are an effective tool to help close gender and racial wage gaps in the workplace. After all, the Pew Research Center found that women earned only around 84% of what men earned in 2020.
Although salary disclosure laws are designed to promote equality and transparency in the workplace, it remains unclear whether or not these laws are an effective measure to close the wage gap throughout the country. As more city and state governments begin to adopt similar laws, researchers and legal scholars will continue to explore and grapple with these questions. If you experienced employment discrimination or believe your employer has violated the New York City salary disclosure law, please contact one of our employment attorneys today.
Get in Touch
1

Free Consultation

2

Decades of Experience

3

We Fight for You!
Fill out the contact form or call us at
(646) 248-2288
to schedule your free consultation.