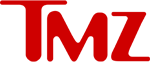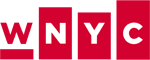 Evolving Vaccinate or Mandate Cases
Vaccine and mask mandates were a divisive, hot button issue for all of 2021. Today, in the early part of 2023, the issue seems to have been largely resolved in the court of public opinion. In federal Courts, however, the issue is just starting to heat up. Most recently, Allison Williams and Beth Faber brought actions against Disney, ESPN, and affiliated entities for their role in discriminating against the two on the basis of religion.
Many 'religious objection to vaccine mandate' cases in 2020 and 2021 sought equitable relief – many were filed in a rush to prevent employees from being terminated. Today, cases such as those by Williams and Faber, are cases for damages. They are, then, tried and true Title VII cases. As Title VII cases, there is little room for discussions of public safety or whether it is right or wrong to be vaccinated. Title VII cases boil down to i) whether the employee had a sincerely held belief or a medical issue that prohibited vaccination, and ii) whether the company could have, but did not, reasonably accommodated or provide an exception for that employee. 
For the most part, in a Title VII case, the validity of a sincerely held belief can only be tested by a jury.  An employer generally cannot and should not question the truthfulness of an employee who seeks a certain day off or breaks to participate in religious or spiritual activities.  Stated differently, employers take a significant risk in assuming that a certain sincerely held belief is not legitimate; only a judge or jury may make that determination definitively.  The employer must essentially prove that, at the time the exception or accommodation was denied, the employer knew, and could prove, that the employee was lying or fabricating their need for an accommodation or exception; this is a high bar for the employer.
Contrast this to a disability case, where a doctor may very well say "they are healthy, they do not need an accommodation." There, an employer may very well say "you do not need an accommodation, we will not give you one" and be justified and not subject to liability under the Americans with Disabilities Act. In the religious context, saying "we do not believe your religious objections are legitimate" is not nearly as cut and dry.  Therefore, "sincerity is generally presumed or easily established." Moussazadeh v. Texas Dept. of Criminal Justice, 703 F.3d 781, 791 (5th Circ. 2012).
Disney, ESPN, and its affiliates will likely have a very difficult time overcoming this presumption. Assuming the belief is sincere, the employer then has to prove that accommodating the religious belief would have been an 'undue hardship.' An undue hardship is a fact intensive analysis, but, for Williams and Faber, the hurdle seems not insurmountable.  In fact, it seems quite easy to show that the employers would not have endured a hardship.  Williams and Faber could have been accommodated by i) allowing them to continue to work remotely, ii) if they had covid recently, recognizing the effect of natural immunity, iii) allowing them to come to work with masks, iv) weekly testing, and a number of other possibilities.  Most major hospitals and universities applied this analysis and allowed for appropriate accommodations.  Based purely on income, it seems unimaginable that it would be an 'undue hardship' for Disney or ESPN to accommodate either Williams or Faber.  Denying their religious accommodation was religious discrimination, and 'mandating vaccination for the public good' is not a cognizable defense under Title VII.
Our office currently has a Title VII vaccine case before the Northern District of Texas, 3:22-cv-01673-N Cloud et al v. Cumulus Media New Holdings Inc.  If you feel that your employer has discriminated against you, contact our employment attorneys today.
Get in Touch
1

Free Consultation

2

Decades of Experience

3

We Fight for You!
Fill out the contact form or call us at
(646) 248-2288
to schedule your free consultation.